Your hosts welcome you to Lismore Gateway Motel and hope you enjoy your stay!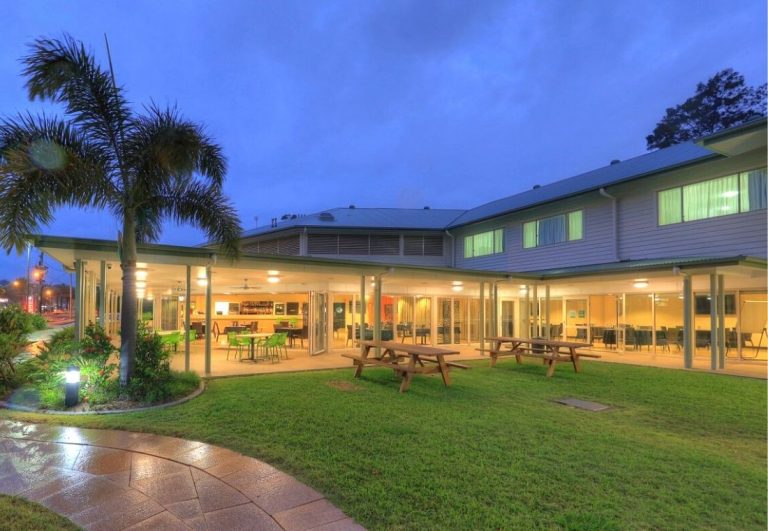 For your convenience, we have included some local information and brochures for activities in your room.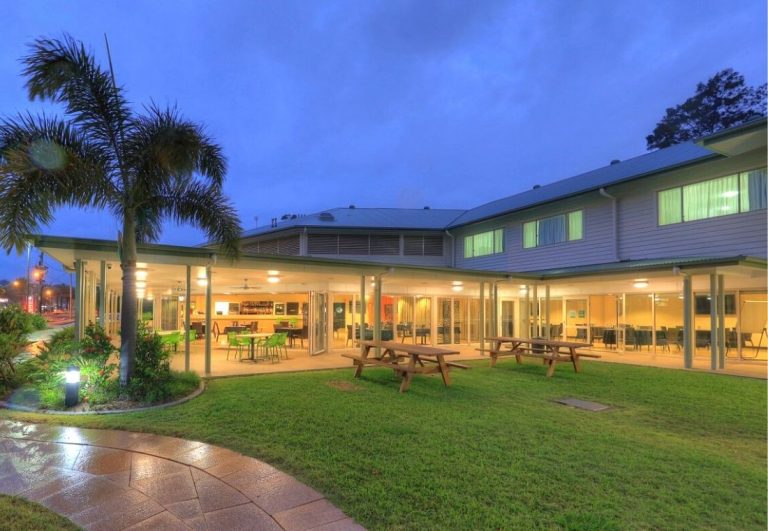 WELCOME
Thank you for staying with us, at the Lismore Gateway Motel.
RECEPTION HOURS
Monday – Friday 7AM – 8PM
Saturdays – Sundays 8AM – 8PM
Public Holidays 9AM – 5PM
If you require assistance at anytime, please call the motel on 6621 5688,
and if required- dial 1.
WI-FI ACCESS 
This property offers a free Wi-Fi service for in house guests.
WIFI network – TheLismoreGatewayMotel
Password – GatewayMotel
CHECK-IN & OUT TIMES
Check-in is from 2:00pm and the check-out time is 10:00am. Should you wish to stay a little longer, please contact reception and every effort will be made to assist you. Late Check-outs are a request only, not guaranteed. For guests wishing to depart outside of reception hours we ask that you settle your account the night before.
EMERGENCY
Please call the motel on 6621 5688 from your mobile phone if you need assistance from Motel Staff. If you have an emergency or you require an ambulance, dial 000 from you mobile phone.
A detailed exit map is located on the rear of your room door. In the event of an evacuation please assemble with other guests at the assembly point indicated on the map. If you require assistance in the event of an emergency then please call the motel on 6621 5688 and the onsite manger will assist.
HOSPITALS
Lismore Base Hospital
Uralba Street, Lismore 6621 800
St Vincent's Hospital
Daley Street, East Lismore 6627 9600
Please not that St Vincents does NOT have an emergency department.
FIRST AID
For first aid information please contact reception by calling the motel on 6621 5688.
FLOOD AREA
Lismore is located in a flood plain area. In the case of a flood the Motel will activate its flood safe plan. You will be contacted by the manager in the case of a flood.
KEYS AND KEY CARDS
Please remember to leave you Room Access Key at Reception desk or in the black 'after hours box' (located on the side of the building near reception) when departing the property. All keys are magnetically encoded. If you store the key next to any other devices that are magnetic it may decode the key and you will not be able to access your room or any of the facilities. Please take care to ensure that your key is kept away from mobile phones and credit cards. A fee of $5 is charged for lost key.
MAIL
The nearest post office is located at 21 Conway Street, Lismore 2480. Guests can have mail addressed to them and delivered to the motel, please advise reception if you are expecting a delivery.
PHOTOCOPYING AND PRINTING
This service is available at reception. A charge will apply per copy.
TAXI SERVICE
Dial from your mobile phone: 131 008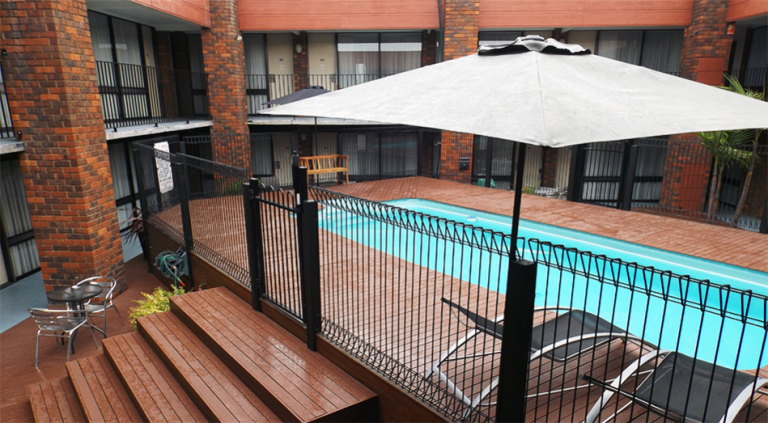 Please take note of the Innkeepers Liability Act, which is on display at Reception and in your room.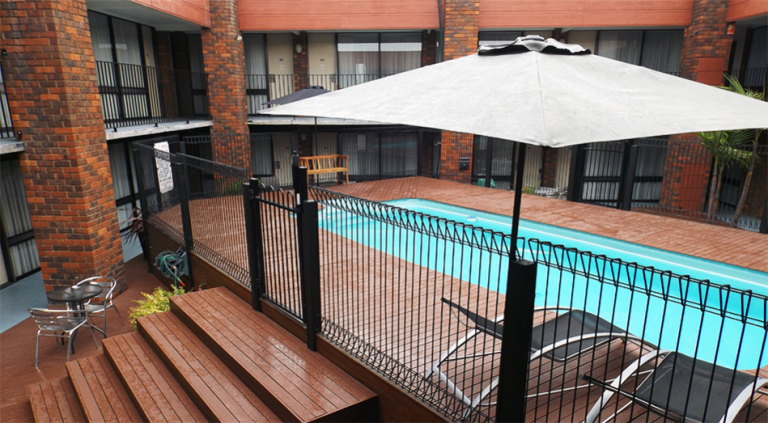 Lost property will be retained for one month. Should you need to trace lost property, please contact Reception.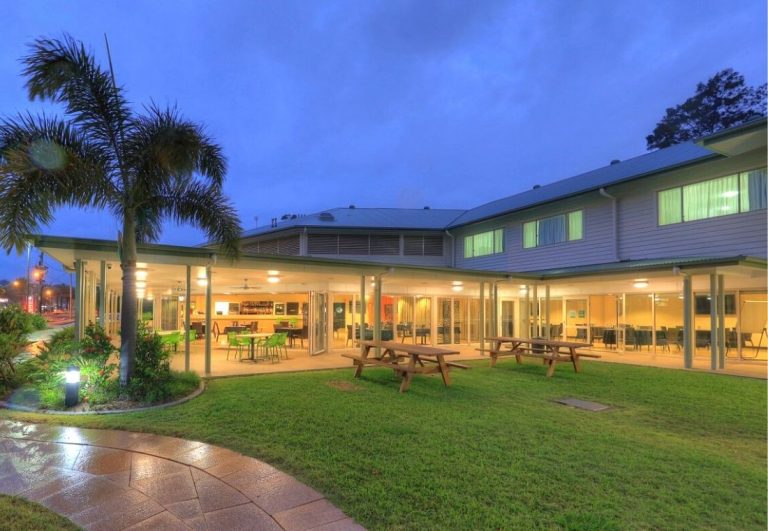 GUEST ANONYMITY
We will not advise callers if you are a guest or of your room number unless you advise Reception beforehand that you do wish to be contacted.
NON-SMOKING ROOMS
All rooms are non-smoking. Non-smoking rooms are provided for the comfort of all guests. Smoking in our rooms is considered as damage. If a room is found to have been used for smoking by the guest or invitees of the guest, a charge of $250.00 will be charged to the guests' credit card supplied at check in or taken out of the cash deposit to compensate for:
Loss of accommodation sales while room cannot be sold
Cost of shampooing or carpets and fabric covered seating
Cost of dry cleaning curtains and bedspreads
Labour costs of washing down walls and furniture
Cost deoderising room
If your room has a balcony – smoking is permitted on the balcony – however, please ensure that your patio door is closed so that smoke does not enter the room.
There is a designated smoking area for guests located in the Gazebo down the end of the front lawn area where ash trays have been provided. Smoking is also permitted infront of the water feature in the garden area.
As of July 6th, 2015, NSW law dictates that smoking is also prohibited in outdoor dining areas (Our Veranda off the restaurant) and near any entrance to the building.
PETS
Assistance animals are permitted into accommodation areas and on the premises. It is the policy of this property that all other pets are NOT permitted in accommodation areas or on the premises.
MALICIOUS DAMAGE
Guests are reminded that the cost of replacment or repair of any item that may go missing or that is damaged that goes beyond fair wear and tear and that is caused by the guest of their invited guests will be charged to their account and subsequently charged to their credit card provided at time of checkout. Malicious damage includes smoking in non-smoking rooms. This condition is a term of the reservation agreement that the guest signed at time of check in.
NOTICE OF LOSS OR DAMAGE TO GUEST'S PROPERTY NSW
UNDER THE INNKEEPERS  ACT 1968,
an innkeeper may in certain circumstances be liable to make good any loss or damage to a guest's property even though it was not due to any fault of the innkeeper or any servent in the innkeepers employ.
This liability however:
A)  Extends only to the property of guests who have engaged sleeping accommodation at the inn,
B)   IS limited to one hundred dollars to any one guest except in the case of property which has been deposited, or offered for deposit, for safe custody,
C)   Does not cover motor vehicle or other vehicles of any kind or any property left in them.
This notice does not constitute an admission either that the ACT applies to these premisis or the liability thereunder attaches to any particular case.
RULES OF THE HOUSE
Guests and invitees of guests are expected to behave in a manner which is conducive to the safety, comfort and convenience of other guests within the property. A breach of any House Rule may result in the summary eviction of the offender at the discretion of the manager.
A breach of House Rules includes:-
Noisy, offensive and/or unruly behaviour
Damage to or destruction of property.
Improper or unseemly conduct.
Any act or omission which, in the opinion of the manager, adversly affects or brings discredit upon the manager, owner or other guests.
Guests who experience noisy or boisterous behaviour are encouraged to phone reception (by dialling 9) at any time to report these matters. Management can then take action to remedy the situation. Management is on call to protect the privacy and comfort of all guests at all times.
Management may refuse to provide accommodation or return access to any one person as noted below:
Who is considered to be intoxicated or under the influence of illegal drugs.
Who is noisy or boisterous
Who cannot pay for their accommodation in advance
Who cannot provide evidence of Identity
All visitors and invitees must vacate the motel by 11:00pm.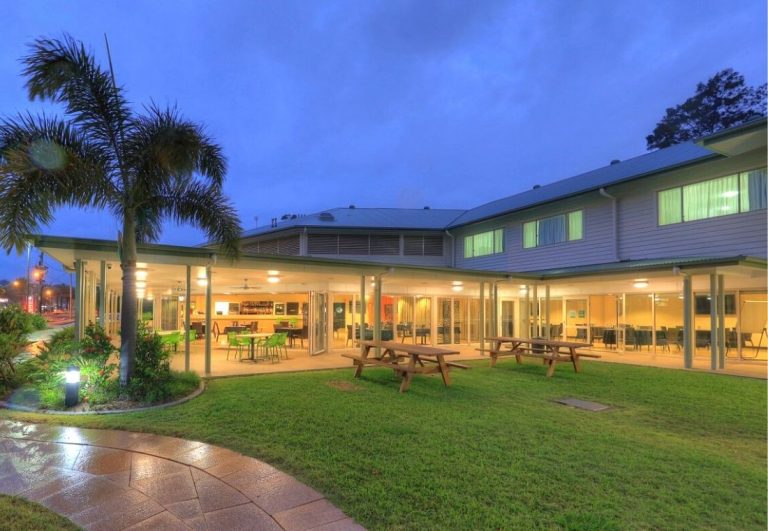 BLANKETS
An extra blanket is located in the cupboard in your room. If you require more blankets, call the motel on 6621 5688.
AIRCONDITIONING CONTROLS
To operate your air conditioning system please press the ON/Off button. This function can take a couple of minutes for your individual system to take effect after your room key has been placed in the slot next to the door.
To change the temperature, please use the up and down arrows located under the TEMP logo.
To operate your system in either heat or cool then please refer to the instructions below.
COOL AND HEAT FUNCTIONS
Press the BACK button to choose your Airconditioning Mode.
Keep pressing this button until it displays your desired mode or either COOL or HEAT on the screen.
You can now change your temperature by using the up and down arrows below the TEMP button.
The fan control can also be changed from low to high by pressing the fan button.
The desired cooling temperature is 22 – 24 degrees.
The desired heating temperature is 20 – 22 degrees.
Please note that your air conditioning will switch off automatically if any sliding doors or windows are opened in your room. If this happens you will need to close the door/window, wait for the air conditioner to reset itself and turn it on again.
IRONING FACILITIES
An iron and ironing board is located in your room in the wardrobe.
COOKING AND FOOD PREPARATION
Cooking and food preperation is strictly forbidden due to fire regulations(excluding room #34 which has an allocated kitchen)
HOUSEKEEPING
For additional pillows or blankets, please contact reception or call the motel on 6621 5688. We are currently not completing daily servicing of rooms to limit contact. We can do a daily service on your room if you would like it completed, but please arrange with Reception staff so an organised time can be agreed on.
For reservations over 4 nights a linen change will be completed during your stay. Reception staff can advise you what day it will be completed.
DRY CLEANING AND LAUNDRY
A self-use laundry with coin operated washing machines and dryer is located across the road.
Perfix Drive-Thru Dry Cleaners are located just around the corner at 135 Dawson Street Lismore PH: 6622 4280
TELEVISION
Your television has all local & HD stations.
Our televisions are also smart TV's and you are able to access your personal NETFLIX account by pressing the NETFLIX button on your remote and signing in.
SWIMMING POOL
The swimming pool is open during daylight hours. Pool towels are available at reception. Please observe the safety signs and depth signs at each end of the pool. Please close the pool gate when entering and exiting the pool area and make sure the safety latch on the gate is secure. Children under 16 must be supervised at all times by an adult.
Drinking, smoking and any glass containers are strictly prohibited in the pool area at any time.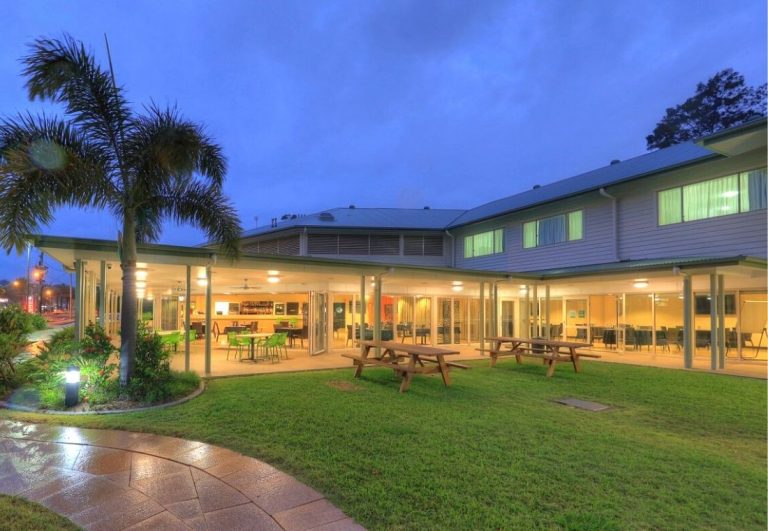 PLEASE SEE OUR BREAKFAST AND DINNER OPTIONS BELOW:
BREAKFAST
MONDAY – FRIDAY 7am-9am
ROOM SERVICE ONLY (Plated meals). Either call the motel or pre-order at reception the night before by 8pm.
SATURDAY – SUNDAY 8am-10am
ROOM SERVICE ONLY (Takeaway meals). Either call the motel or pre-order at reception the night before by 8pm.
DINNER
MONDAY – THURSDAY 6pm-8pm
ROOM SERVICE ONLY. Either call the motel or see our friendly reception staff to see our daily dinner options. Cooked fresh by our chef and delivered to your room at your required time. We also have a fully stocked bar, so we can deliver beverages with your dinner also!
FRIDAY – SUNDAY
Unfortunately our kitchen is closed over the weekends. However, in the Motel Lobby there is a selection of local restaurant menus that deliver. Or venture out and see the local oferrings. Our reception staff can assist in recommending amazing restaurants!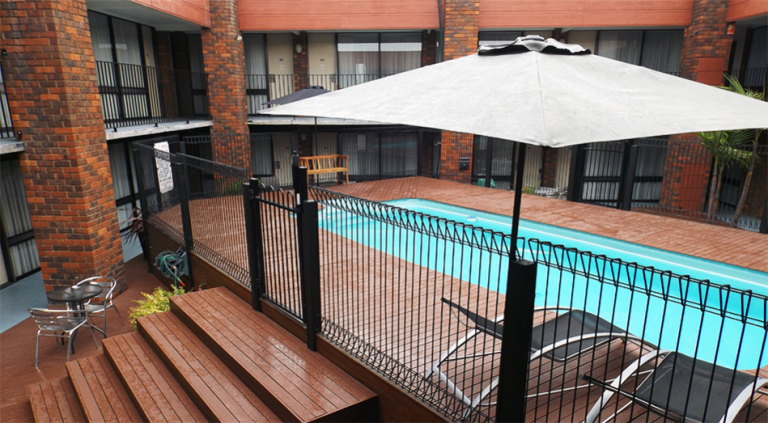 We provide high-speed wireless internet, which is available in all areas, enabling laptop use around the pool as well as in your room.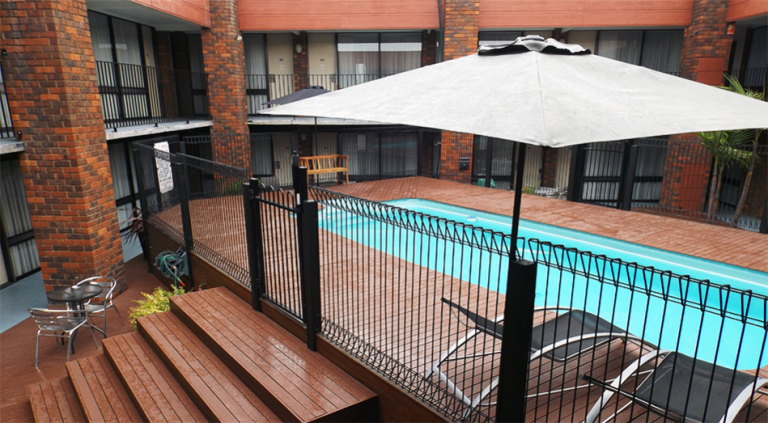 Capital Cinema, Warrnambool ??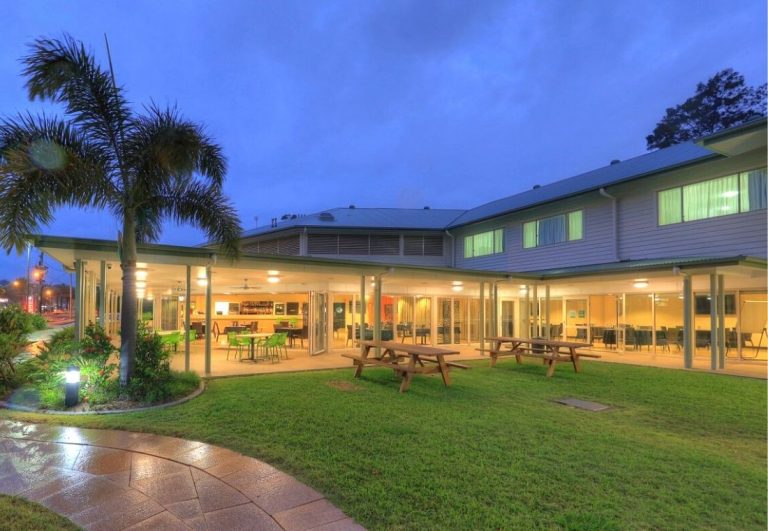 Our reception staff can provide you with information regarding local and regional sightseeing.